PDF editor for Mac OS: edit and modify documents
Edit, fill out and e-sign documents from your Mac online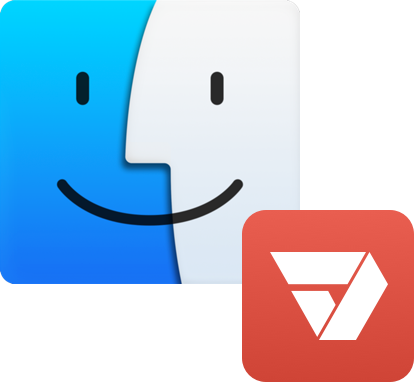 Easily edit, fill out and collect digital signatures with the pdfFiller desktop app. Save time editing documents, collecting client information and sending PDFs to be signed using any desktop or mobile device.
Easy installation
Install the pdfFiller desktop app in a few clicks. Add the app to Launchpad by simply dragging it to the Applications folder.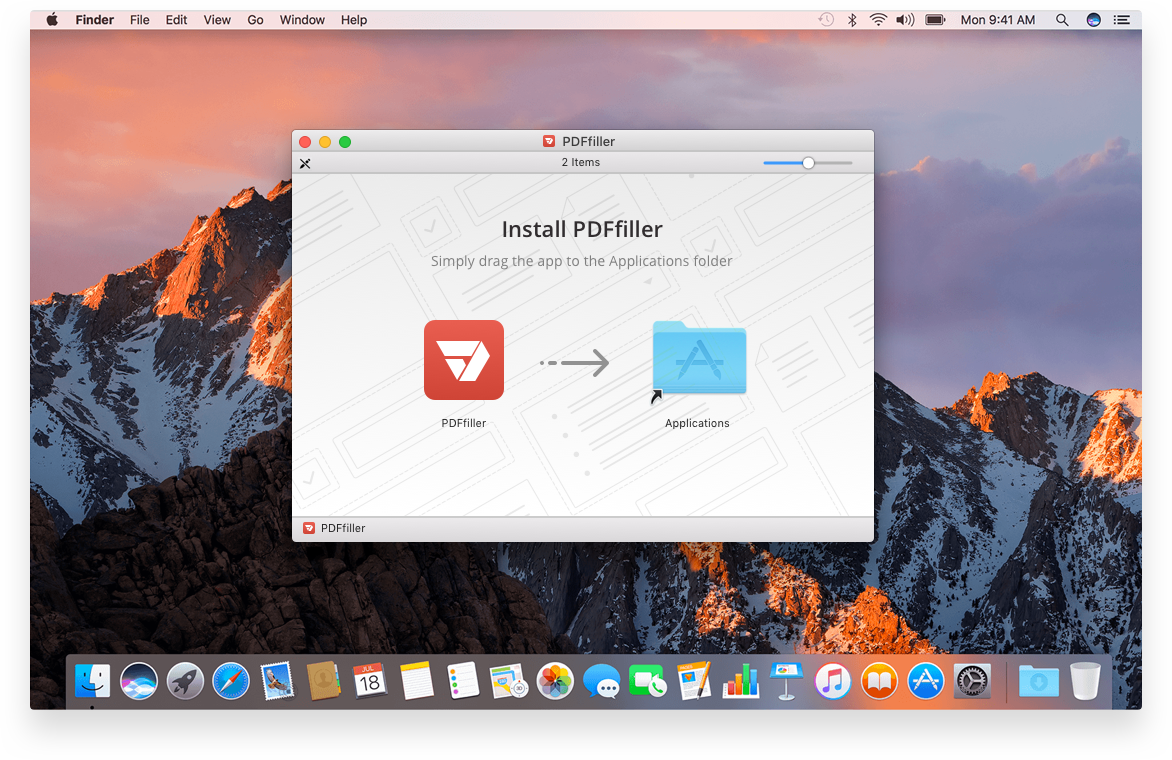 Connect your account in seconds
Connect the pdfFiller app with your pdfFiller account for instant access to all your documents and forms stored in secure cloud storage.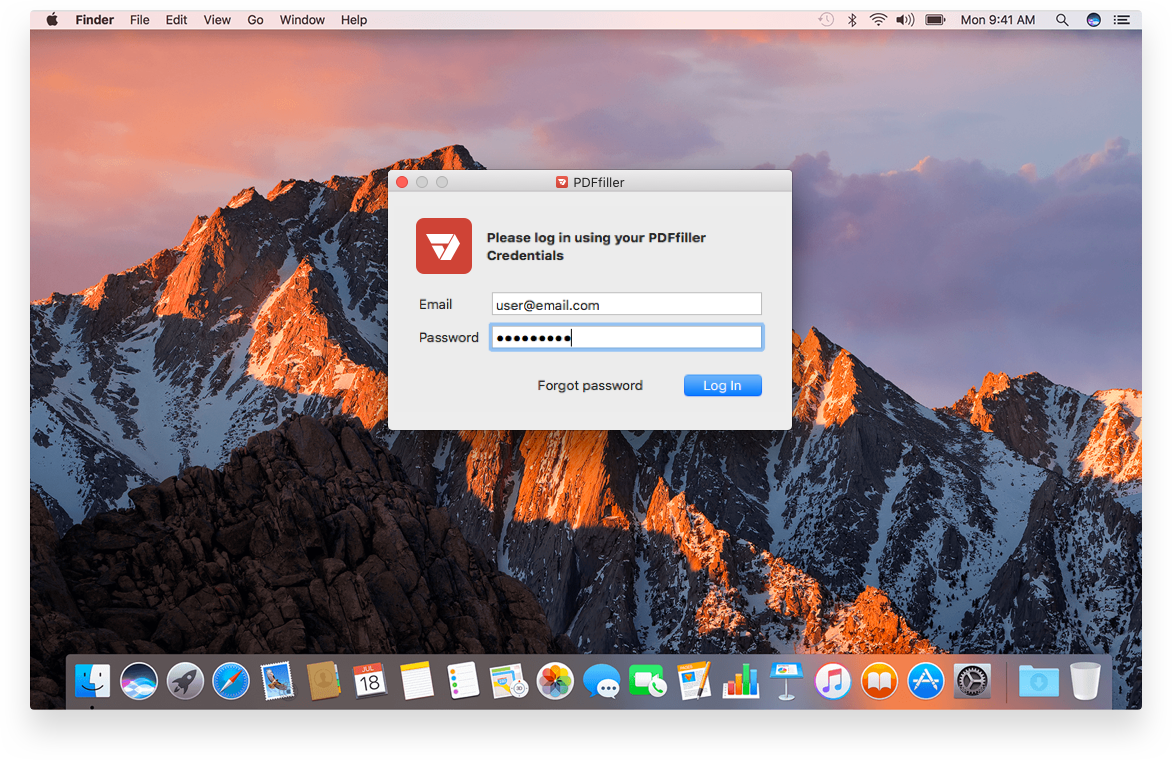 Quick start
Customize the pdfFiller desktop app by adjusting the preferences to your liking. Set the app to load on system startup to instantly edit PDFs on your Mac.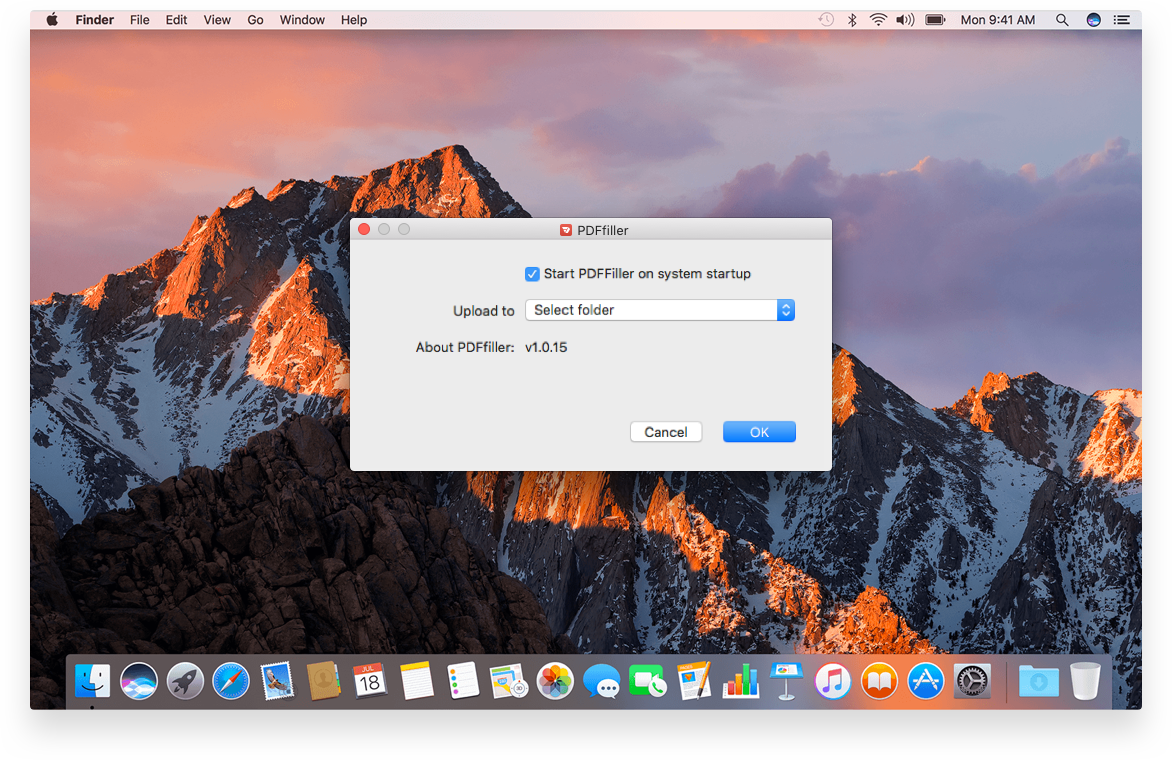 Save time organizing your documents
pdfFiller makes accessing and managing documents stored on your Mac or cloud storage easier, faster and safer.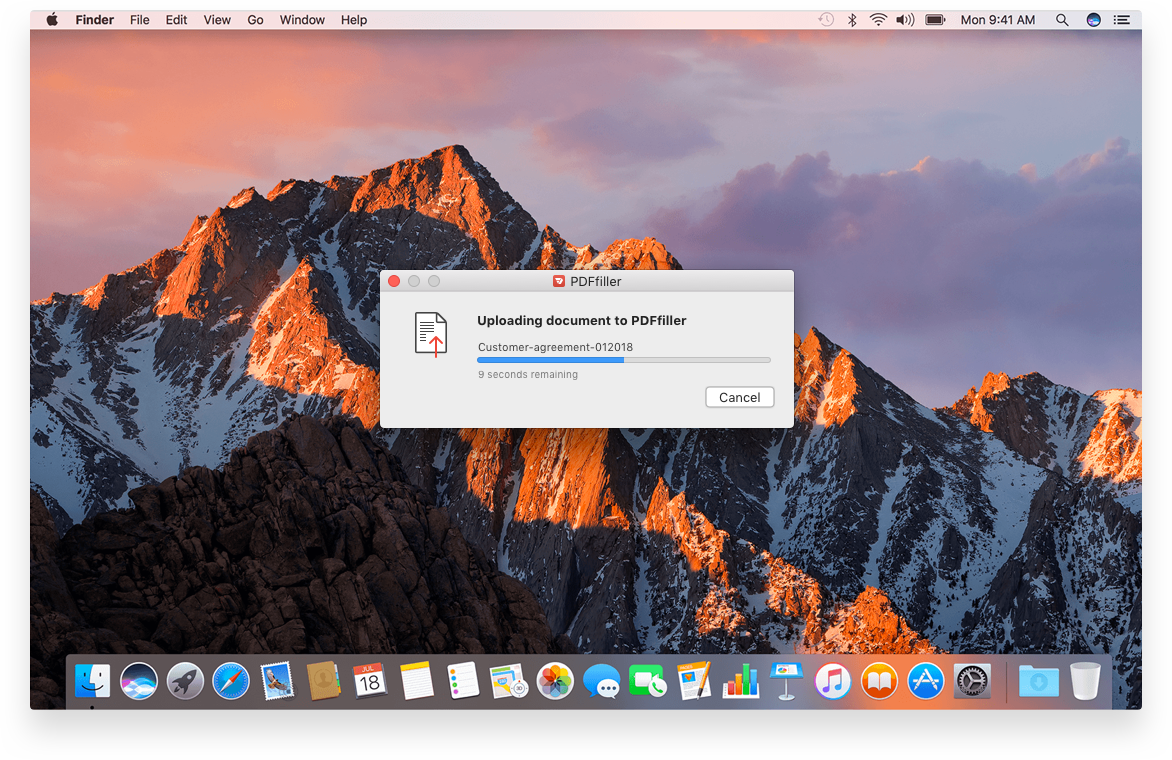 Get instant notifications
Quickly react to all important documents and account activity with pdfFiller notifications for macOS. Get instant updates about your account access, signature requests and shared documents.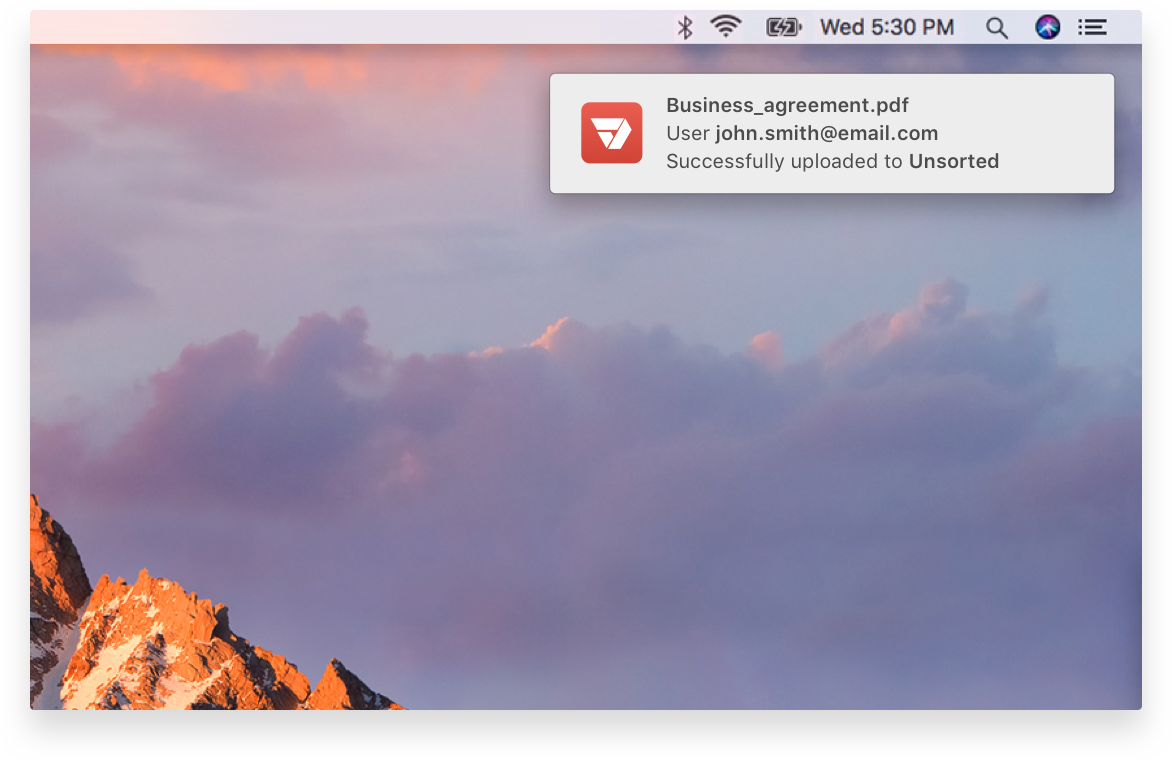 A single online solution
Edit documents online in your pdfFiller account from any desktop or mobile device. Transform any document into an online fillable form and host it on your website to quickly collect client data and signatures.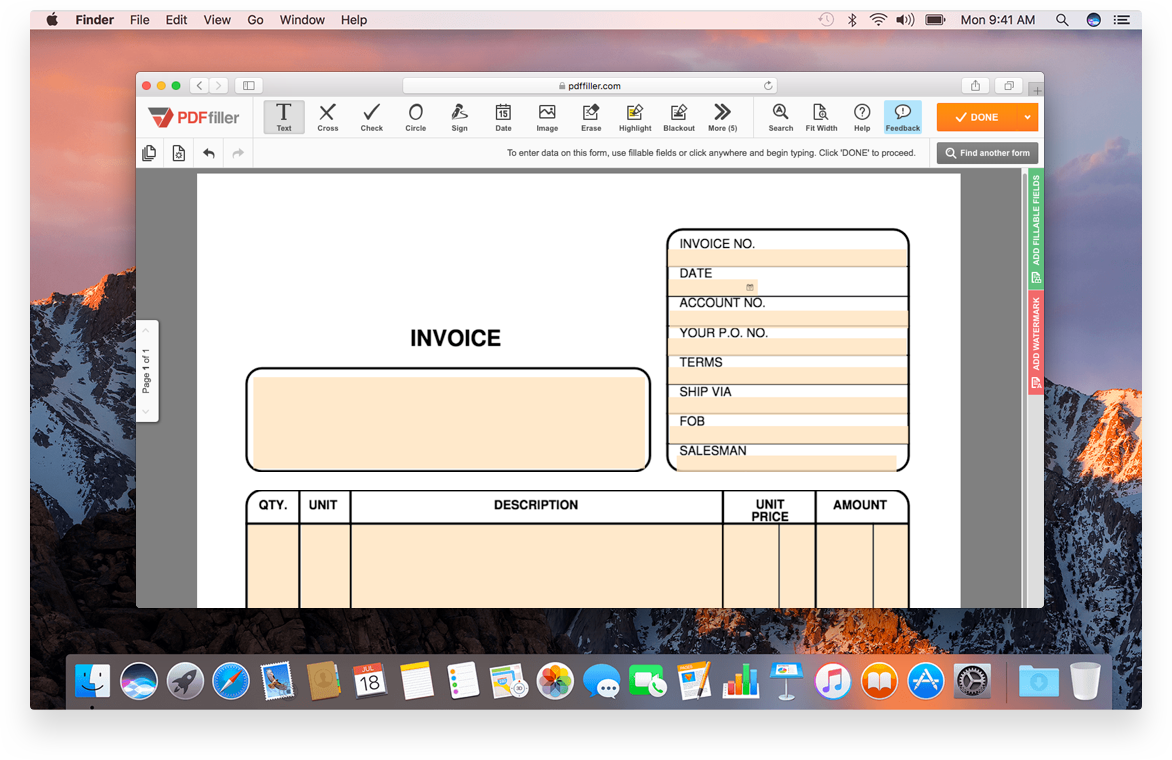 pdfFiller features
PDF Editor
Add, delete and rotate the pages in a document
Type in text to a PDF. Highlight, blackout or erase text
Import images and watermarks
Make your document fillable
E-sign any document
Form Builder
Create fillable fields and dropdown menus
Customize and protect your form. Insert a watermark or logo
Authorize other users to complete your form via Email or direct link
Encryption and Security
Set a password for your PDF and protect it from being hacked
Specify a unique document ID and verify your document's authenticity
Set the access level and/or the signing order for every recipient
How to Edit a PDF on Mac OS
Mac users can now make minor changes to PDF documents using built-in tools, such as Preview, with limited functionality. Still, there are cases when a simple PDF editor is not enough and a more flexible solution is needed. Luckily, there are methods for manipulating your PDFs in different ways. All you need is the right PDF editor for your Mac device.
Save time, meet important deadlines and process your PDFs faster than ever with the pdfFiller desktop app. It's a robust, web-based PDF editing platform with an array of onboard editing tools. Easily create and edit PDF files and make them fillable. Submit applications, complete forms, sign contracts, etc., using pdfFiller. Editing PDFs has never been as quick and effective for collecting signed agreements and closing deals.
Work Faster with the pdfFiller Desktop App
Download and install the pdfFiller desktop app on your device's hard drive. It's as simple as one-two-three. Then, run the app and login using your email credentials. Connect the app with your pdfFiller account and begin by selecting any PDF document on your Mac device. Right-click the thumbnail of your document and choose Upload to pdfFiller. From now on, you'll be able to easily access all the necessary editing tools in one click!
Customize the app and get your paperwork sorted out:
Make sure the app is set to run on startup so you can start editing your PDFs right away.
Easily arrange your docs and put them in folders.
Authorize other users to view, edit and e-sign your docs.
Get desktop notifications whenever your file is edited or signed. Keep track of your account activity and any changes made to your documents at all times.
A Simple and Powerful PDF Editor for Your Mac Device
Open your PDF doc in the editor. Easily change the structure of your document or edit its content. Depending on what operation you wish to perform, the interface features separate toolbars displaying different editing tools:
The page toolbar on the left allows you to rearrange pages in your document, i.e. add, delete or duplicate a page, move it left or right, rotate a page clock or counter-clockwise, and so on.
The main toolbar on the top contains text editing tools and enables you to write on your PDF, add simple text fields and text boxes, erase, highlight and black out text, change font sizes and colors, draw on your PDF, add sticky notes, graphic objects (i.e. lines, circles, arrows, check and cross marks), import images and much more.
The green toolbar on the right allows you to make your PDF fillable. Use it to add fillable fields, dropdown menus, checkboxes or signature fields.
Finally, the red vertical toolbar allows you to add page numbers, date fields or create a watermark to secure your data.
Select the instrument you wish to apply and click anywhere on the page. Use your mouse or touchpad to move, resize, or delete any field or object you've added to the document. Save the resulting document to your hard drive, send it for signature or share it with anyone via a direct link, email or even SMS.
Try pdfFiller today, streamline your workflow and submit important documents in the most accurate and efficient way possible.
800-831-2050
Our award-winning customer support is available 24/7
sales@pdffiller.com
A sales team member is ready to help